I ran my first 5k with On Cloudgo right after receiving the package at my doorstep. I'd say I put up around 30% more effort completing the distance than when using PUMA Velocity NITRO 2. I also had slight muscle fatigue afterward, which indicated my body worked harder during the run.
This shoe is super light with a stiffer midsole. And I like the experience. So I'll be back for more after writing what I think about it in this On Cloudgo review after the first 5k.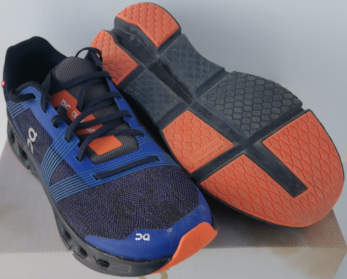 I've been running all my life. But when I use a soft running shoe for training for quite some time, it provides a low impact on the muscles, and they begin to weaken a little. Even small fat would creep into the body and add more weight.
I used the Velocity NITRO 2 for a few months before I tried out On Cloudgo for the first time. And though the Velocity is not the lightest and most breathable running shoe out there, running a 5k distance at an ideal pace is easy.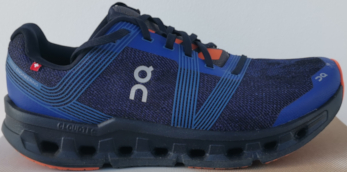 The Velocity has become my go-to shoe for the past few months. And if I only have two options for running a race – the Cloudgo and Velocity NITRO 2 – I'll choose the latter because it makes me run easier. The soft NITRO foam gives me energy return that doesn't tire my legs. It is also a willing participant when I pick up my pace.
But if I want to work out and tone my muscles, I would choose On Cloudgo because I felt stronger the day after. I also sweat profusely with this shoe when I run, and it felt like I worked the muscles that became softer after using a soft shoe. I have to run faster with soft shoes to get a great workout.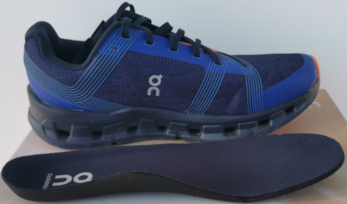 The Cloudgo is noticeably super light, and the materials feel premium and durable. On shoes are super durable shoes. I used their lifestyle shoe, the Cloud Terry, for several months. And it did not show any signs of wear even after using it for walking all day and running. I also feel comfortable wearing it without a sock.
If you are looking for running shoes with excellent value for money, go for On Running shoes. This brand doesn't seem to have any compromise in terms of the quality of materials. I don't mind paying more for a top-end shoe.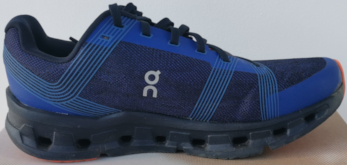 Even On's removable insoles are thicker than the insoles of my other running shoes. And for this shoe, the insole has a pronounced arch support, which may indicate that it belongs to the daily trainer category.
I tried using it as a gym shoe, and it did well on my boxing workout. I felt cushioned and supported, jumping up and down on my jump rope and moving side to side, chasing the punch mitts. Although I wished it was a little more structured and less flexible.
It is also very comfortable as a walking shoe. I tried using it for walking and standing all day. And I did not have any issues with muscle fatigue.
On Cloudgo: A Next-Level Running Shoe
The Cloudgo is one of On's new generation shoes. It has upgraded technology from the ground up, making its quality and performance much better. Many say the brand is heading in the right direction. Indeed, that is what is happening here.
I like how CloudTec and TPU Speedboard help with soft landings and impact protection. The sole feels softer this time, although not as propulsive as the NITRO and React foams. It gives me just enough energy boost to get a good workout. The slight muscle fatigue I mentioned before prepared my body to have a more powerful next run.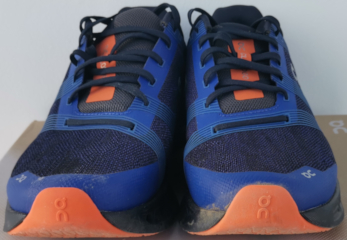 I tried this shoe on a gravel road, and no more picking up stones this time. That is good news! The outsole also appears more grippy, but I still have to test it in wet conditions.
The 11mm heel-to-toe drop is perfect for the design and encourages correct heel strike. The forefoot rocker also provides a smooth rolling motion that guides the foot to push off at the right time.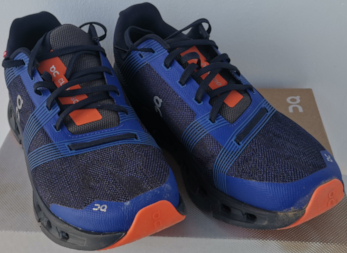 On Cloudgo is a neutral running shoe with inherent stability that can align the foot in an ideal position. I am slightly flat-footed, which I acquired after a few injuries on the soccer field many years ago. But this is one of the neutral shoes I can wear comfortably without knee and back issues after the run.
I prefer neutral running shoes with stability mechanics because they are more versatile than stability shoes. They give your foot more freedom of movement. And they also tend to be lighter than full-time stable shoes. But I always make sure I have the correct stride on my last mile because having tired legs is where I tend to overpronate.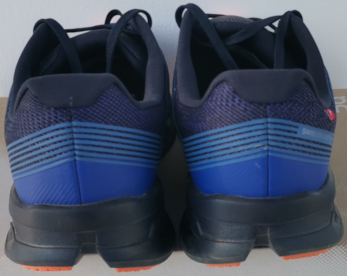 The upper of the Cloudgo is super breathable and spacious and can fit wide feet. The toe box is roomy. The tongue and lacing system has a comfortable and excellent locked-in fit. Although I wished the tongue was thinner. And the rearfoot construction supports the heel very well.
It also has a comfortable lining. But the upper does not feel as comfortable as the Cloud Terry upper. The Cloudgo upper has 85-90% recycled materials for the engineered polyester mesh. And I am unsure if I will try running this time without a sock.
Final Thoughts
The Cloudgo, On's next-level running shoe, has the necessary improvement in fit and technology. It has a softer midsole, roomy toe box, forefoot rocker, and an outsole that doesn't pick up pebbles. It is my go-to shoe for workouts. However, it won't be my race shoe (at this time) because it requires more energy than my other running shoes.
You may also like our reviews on: