Our top pick in the best soccer cleats for midfielders is Nike Phantom Venom.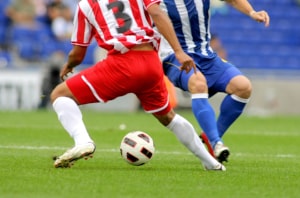 If you are a midfielder, you have the most covered distance in any given match. And you should be packed with an exceptional stamina, whether you are a central midfielder, wide midfielder, defensive midfielder, or attacking midfielder. There is much ground to cover and you are expected to carry technical skills that can beat anyone from the opposing team on a one-to-one situation.
People may say that midfielders are the best players. It is a strong statement that is supported by a common game strategy that coaches put their best players in midfield positions.
Everyone expects the midfielder to have the following attributes:
dominant in ball possession
fast and tricky
great crossing ability
solid on defense
skillful on attack
packed with an exceptional stamina that can last at least 90 minutes
the most hard-working player on the pitch
Much is expected from the midfielder that getting his soccer cleats right determines the outcome of his performance during the game.
What are the best soccer cleats for midfielders?
The best soccer cleats for midfielders are the most comfortable cleats that can help him tackle the grueling miles he needs to travel for his team. The best soccer cleat is also a control cleat, which offers a superior grip, a superior turning ability, enables the player to have full control on the ball when dribbling and kicking, and releases quickly every time he runs for a defensive or attacking position.
Most control cleats are designed for the play-making midfielder but will apply to any midfield positions, whether defensive or offensive positions. A control cleat is usually more padded than a speed cleat, so you'll have more protection. And a control cleat is a bit more comfortable than speed cleat and can fit a wider foot.
Disclosure: We provide links to shoes mentioned in our reviews and use affiliate links to earn commission income from qualifying purchases at no cost to you. This site is an associate of Nike and Soccer.
Best Soccer Cleats for Midfielders
1. PUMA King Platinum – Romelu Lukaku, Inter Milan
2. PUMA King Top
3. PUMA ONE 20.1 – Axel Witsel, Borussia Dortmund
4. PUMA FUTURE 5.1 – Adam Lallana, Liverpool FC
5. Mizuno Rebula 3 Japan – Aaron Hunt, Hamburger SV
6. Nike Tiempo Legend VII – Kwadwo Asamoah, Inter Milan
7. Nike Tiempo Legend 8 – Jordan Henderson, Liverpool FC
8. Nike Phantom Vision 2 – Aaron Ramsey, Juventus FC
9. Nike Phantom Venom – James Milner, Liverpool FC
10. Nike Mercurial Superfly 7 – Xherdan Shaqiri, Liverpool FC
Did you know that your team has more chances of winning if you're able to control the midfield?
11. Nike Mercurial Vapor 13 – Lucas Paqueta, AC Milan
12. adidas Nemeziz 19+ – Kangin Lee, Valencia CF
13. adidas Nemeziz 19.1 – Shoya Nakajima, FC Porto
14. adidas X 19+ – Raphael Guerreiro, Borussia Dortmund
15. adidas X 19.1 – Georginio Wijnaldum, Liverpool FC
16. adidas Predator Mania – Ivan Rakitic, FC Barcelona
17. adidas Predator 20+ – Miralem Pjanic, Juventus FC
18. adidas Predator 20.1 – Franck Kessie, AC Milan
19. adidas Copa 19+ – Giacomo Bonaventura, AC Milan
20. adidas Copa 19.1 – Javi Martínez, FC Bayern Munich
The best midfielders think that they own the midfield and are creative enough to position the forwards for great scoring opportunities during the game, as well as create a constant situation that makes it easy for the defenders to gain ball possession.
Midfielders can easily blend in with defenders and help put up a solid defense that will make it more difficult for the opposing team to score a goal. An excellent midfielder is also a goal-scorer (when opportunity strikes), not just from the halfway line but in the penalty area as well during a counter-attack or an offensive approach with the forwards.
You may also like: