Our topmost choices for the best HOKA recovery shoes:
Road running: HOKA Clifton 8 — a soft and light shoe, which offers a natural feel when walking.
Sandal: HOKA Ora Recovery Flip — a thong-type sandal designed for comfort and stability.
Recovery shoes are the best footwear for tired feet. They help reduce common aches in the lower limb after running or a heavy workout in the gym. Outside of the world of sport, these shoes can also give utter respite after a long day of standing and walking at work.
Many super comfortable shoes can serve as recovery shoes. But if you love the athletic vibe in footwear, HOKA recovery shoes are among your best options. These shoes provide maximum cushioning from an oversized sole that doesn't feel bulky on the feet.
What are the best HOKA Recovery Shoes?
HOKA is a top brand that makes recovery shoes. While all may agree that beauty is secondary to comfort among recovery shoes, HOKA shoes give good aesthetic pleasure. HOKA recovery shoes offer comfort from their oversized ultra-cushioned sole that constantly gets reworked to make it lighter and softer.
The Best HOKA Recovery Shoes of 2023
— HOKA Bondi 8 —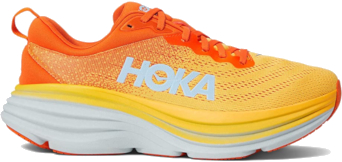 The Bondi 8 is HOKA's most cushioned neutral running shoe. It offers plush cushioning, which can be a game-changer if you struggle to find a shoe with true comfort. But it is as hardworking as the other top HOKA models.
You can use HOKA Bondi 8 for comfort, walking, and running (even running a marathon). This latest iteration of the Bondi is lighter and offers a fresh look. The sole has a better heel-to-toe transition, and the upper provides a better locked-in feel.
— HOKA Bondi SR —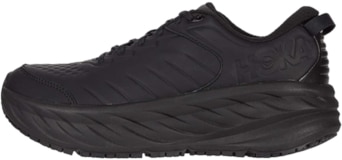 If you only walk and not run, HOKA Bondi SR is the best choice. It is Bondi's walking shoe. And it offers unique features not found in the Bondi 8, like a comfortable, water-resistant leather upper and a more grippy rubber outsole.
This walking shoe only comes in two colors (black/black and white/white), which is ideal for the service industry and medical field. The Bondi SR has a full-length EVA midsole, a soft lining, a padded memory foam collar, and a slip-resistant outsole that doesn't lose grip on wet and oily surfaces.
— HOKA Clifton 8 —
The Clifton 8 is the default choice if you are new to the HOKA brand. It is the most famous HOKA running shoe, designed for everyday use. It offers soft and light features that can comfort your tired feet. And it can give complete support even if you have a supination problem.
HOKA Clifton 8 is a well-made shoe that lasts longer than some HOKA shoes. Its sole offers a natural feel when walking. It also gives maximum, balanced cushioning and an excellent transition through an early-stage Meta-Rocker technology. The upper is super breathable, which can give comfort for a long time.
— HOKA Rincon 3 —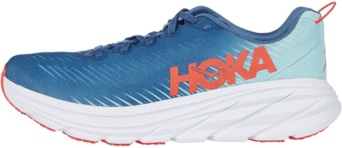 HOKA Rincon 3 is another recovery shoe that offers plush cushioning. It has a refined engineered mesh upper that feels more supportive than its predecessor. It provides a comfortable locked-in fit in the midfoot area and excellent breathability in the forefoot. The sole also offers a balanced cushion with a full-ground contact design that can deliver a more stable ride.
— HOKA Arahi 6 —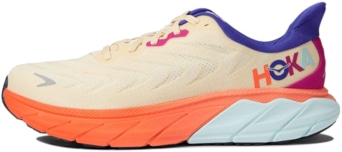 HOKA Arahi 6 is the go-to shoe if you have overpronation, a problem gait that forces the foot to roll inward at an increased angle, causing it to fatigue easily. This shoe has a J-Frame midsole support designed to counter overpronation and offer more freedom of movement. While its predecessor managed to win the hearts of many, this latest iteration offers more comfort and is even plusher.
The Best HOKA Recovery Sandals of 2023
— Hoka Ora Recovery Slide 2 —

If you prefer open-type footwear, Hoka Ora Recovery Slide 2 is one of your best options. This sandal has the technology of a running shoe, and it offers responsive and plush cushioning. It has a soft top layer made from EVA foam, which can give immediate comfort to tired feet. The lower part of the sole offers durability and stability. Also, it has an early-stage Meta-Rocker technology, which provides a smooth transition to your every step.
Shop Ora Recovery Slide 2 at Zappos »
— HOKA Ora Recovery Flip —

This flip-flop is (without a doubt) the ideal HOKA sandal on warmer days. It has improved support and balance that gives your foot maximum breathability. And when you combine these features of thong-type footwear with the technology of a HOKA running shoe, you will get comfort and stability in one great sandal.
HOKA Ora Recovery Flip offers plush cushioning designed for comfort and recovery. Its sole has a soft top layer and a resilient lower layer. And it has an early-stage Meta-Rocker technology, which offers a smooth ride.
Shop Ora Recovery Flip at Zappos »
You may also like: