At its core, the best Hoka One One Shoes for supination are neutral shoes with well-cushioned footbed.
Hoka One One is famous for its maximalist running shoes where you get a lot of cushion and support yet they are extremely lightweight, very comfortable, and durable even on long runs. Its famous full-compression EVA midsole can give long-lasting support even for heavier runners.
The Hoka One One company has a unique technology called Meta-Rocker, which encourages a smoother transition from heel-strike through toe-off and also helps reduce bending of forefoot. This technology can be helpful for supination because it will deliver a softer impact and protection to your smaller toes when pushing off to complete your step.
The Hoka One One shoes have lower heel-toe drop (between 4mm and 5mm) which is excellent in redirecting stress away from your knees and hips. Finding the heel-toe drop that works best for you can help lower the risk of injury and makes running more enjoyable. Although the lower the drop, the more calf flexibility and ankle mobility you need.
RELATED: Best Shoes for Supination (Underpronation)
Table of Contents
1. What is Supination?
2. What are the Best Shoes for Supination?
3. Best Hoka Road Running Shoes
4. Best Hoka Trail Running Shoes
5. Best Hoka Hiking Shoes
6. Final Thoughts
What is Supination?
Supination (also called underpronation) forces the outer edge of your foot to take the majority of the impact during the gait cycle. This type of pronation of the foot lacks an inward roll. In fact, your body weight stays outside of the foot from heel strike through toe-off and doesn't have an emphasis on the big toe when you push off to complete your step. If you have high arches, you'll tend to over supinate.
Running experts believe that supination is four times more prone to injury than overpronation (which is the opposite of supination) because the outer edge of your foot, including the smaller toes, cannot handle stress nor take the majority of your weight.
What are the Best Shoes for Supination?
The best shoes for supination are neutral shoes with well-cushioned footbed. Neutral shoes have the most flexible designs which are suitable for supinators because the supinated foot motion is rigid (or less flexible) during different phases of the gait cycle. And it needs a flexible shoe that can allow your foot to be as flexible as possible without giving up on support and comfort.
Note: If you have neutral pronation or your foot experiences a normal, healthy amount of pronation, this list of Hoka One One shoes will also work well with you.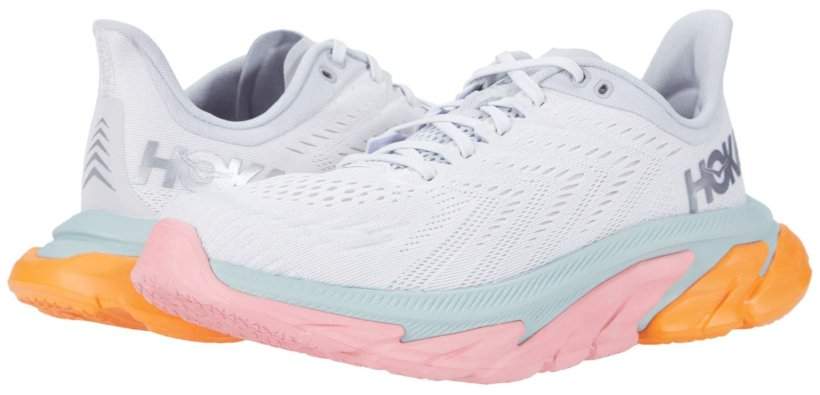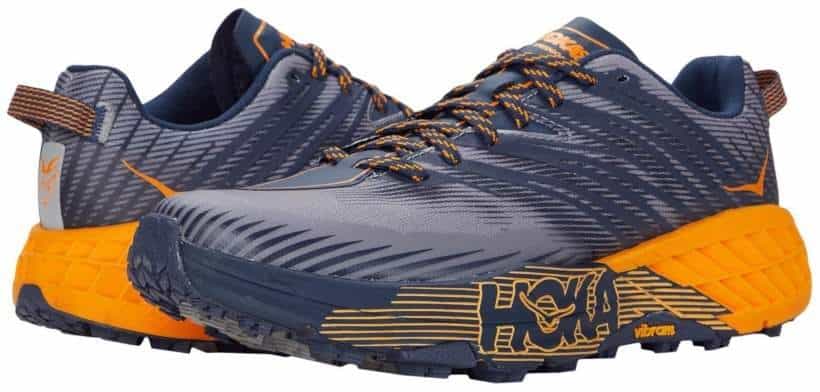 The best Hoka One One shoes for supination have the following features:
early-stage Meta-Rocker which encourages a smoother transition from heel-strike through toe-off
full-compression EVA midsole which provides signature cushioning
breathable textile lining which offers in-shoe comfort
open-engineered mesh upper with embroidery reinforcements that reduce layers and offers support and midfoot lockdown
flat-waisted geometry which provides essential stability
full-ground contact design with high-abrasion rubber zones strategically placed to reduce weight
high-abrasion rubber outsole which provides long-lasting durability with minimal weight
Most helpful reviews from users of Hoka One One shoes:
for Hoka One One Bondi 6: Hands down – Best shoes I have ever worn! My orthopedic surgeon recommended these as I broke my heel this summer and Wow! I am walking on air!
Love the Clifton 6! Super comfortable. Took them out of the box today and ran 6 miles (flats, hills, trails). No problems at all.
After reading the reviews, I bought the Rincon in size 8.5. The package came fast! They are true to size. I also have foot pain (plantar fasciitis). So far I've had these shoes for a week and I love them!
For Hoka One One Speedgoat 4: They are wonderful; like walking on clouds. I am overweight with bad joints. These shoes are light and relieves my joint pains. I can even walk longer.
Final Thoughts
The Hoka One One neutral running shoes are among the best options if you have supination. They are well-cushioned, well-made, and can support your every stride even on long runs. But you can use these shoes for any walking ventures and for standing for a longer period at work.
The oversized outsole design of Hoka One One adds more stability to your running. These shoes are surprisingly lightweight (only between 6.65 oz and 13 oz) but you will get a maximalist support, which is most ideal especially if you have pain in your feet because of supination.
Have your pair of Hoka One Ones today!
You may also like:
Disclosure: As Roadrunnersports and Zappos Associate, we use affiliate links and earn commission income from qualifying purchases at no cost to you. Want to know how we're funded?