Featured cleats: Nike Superfly 6 Elite
When you're just starting out as a soccer player, it's important that you get the best equipment possible to maximize comfort and support during training. Since you're already aware that you have to prepare your body for high impact activity where you have to last at least 90 minutes, how to get to your tip-top shape determines how well you choose your equipment. Of all the soccer equipment available, the most important piece is your footwear.
The best soccer shoes for beginners are cleats that are built for comfort and are best in control. Since the modern soccer shoes already provide an ergonomic functionality for optimum performance, protection, and comfort, there are soccer shoes that are exceptionally comfortable and these are the ones you should choose.
There are two types of soccer shoe materials, leather and synthetic, with leather as the most comfortable material. But depending on the type of shoe material you choose, the best soccer shoe is snug in every part of your foot the moment you try it on. Having said that, you should avoid wearing soccer shoes that aren't comfortable or don't fit well.
There are five types of soccer shoes:
Firm Ground cleats for natural grass
FG/AG Hybrid cleats for natural and artificial grass
Soft Ground cleats for wet and muddy fields
Artificial Grass/Hard Ground cleats
Indoor Soccer cleats
Wearing the right shoe for the right field or surface is very important for the newcomer.
Best Firm Ground Soccer Shoes for Beginners
Here's a list of the best firm ground soccer shoes for beginners (in no particular order):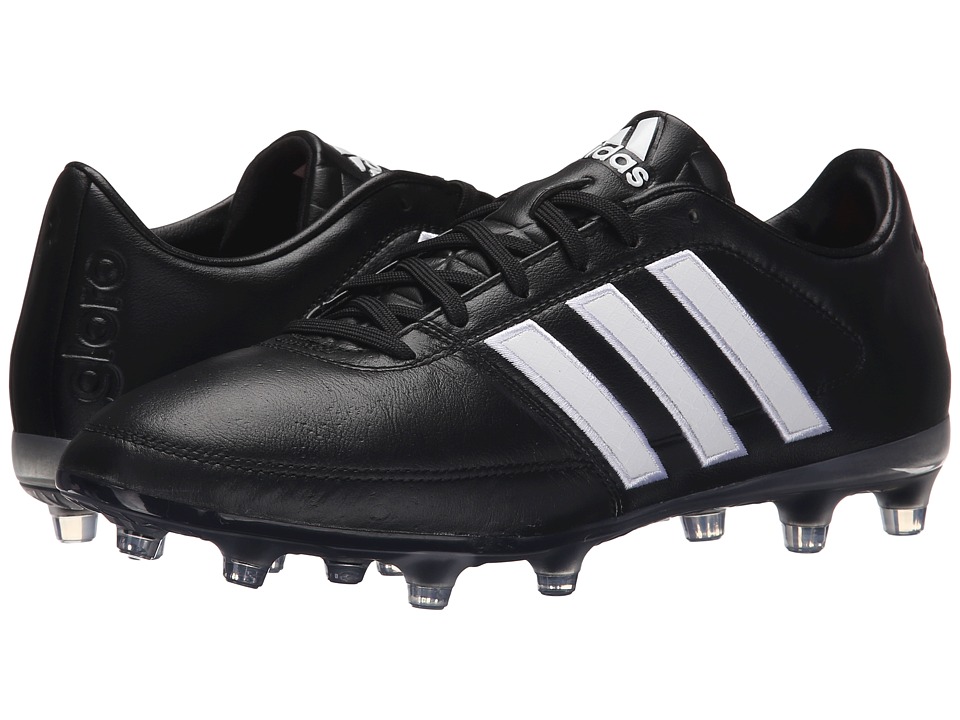 1. PUMA FUTURE 19.1 FG
2. PUMA King Top FG
3. PUMA evoSPEED 1.5 Tricks FG
4. ASICS DS Light X-Fly 2 MS
5. adidas Copa Mundial
6. adidas X 18+ Purespeed
7. adidas X 18.1 FG
8. adidas Predator 19+ FG
9. adidas Nemeziz Messi 17+
10. Nike Premier II FG

---
11.
Nike Phantom Vision Elite
12.
Nike Phantom Venom Elite
13.
Nike Mercurial Vapor 13
14.
Nike Superfly 6 Elite
15.
Nike Tiempo Legend 8 FG
16.
UA Magnetico Pro FG
17.
New Balance Tekela v2
18.
New Balance Furon v5 Pro
19.
Mizuno Rebula 2 V1 Japan
20.
Mizuno Morelia Neo II MIJ
The soccer shoes with round studs give more stability and support and are usually used by forwards and strikers. Round studs are best for muddy and wet conditions when you play on natural grass. These soccer shoes are simply the favorites because they reduce pressure on the joints.
The cleats with blade studs (or mix blade and round studs) provide more grip on the ground as well as superior turning ability and are usually used by defenders and midfielders. There's a growing number of amateur and professional soccer players who prefer the mix blade and round studs because they have the best of both worlds: stability, superior turning ability, and quick release from ground.
Best Turf Soccer Shoes for Beginners
Here's a list of the best turf soccer shoes for beginners (in no particular order):
1. Nike HypervenomX Proximo II Dynamic Fit
2. Nike HypervenomX Phelon III Dynamic Fit
3. Nike MercurialX Victory VI
4. Nike MagistaX Proximo II
5. Nike MercurialX Proximo II
6. Nike MercurialX Finale II
7. Nike TiempoX Ligera IV
8. Nike MagistaX Onda II Dynamic Fit
9. adidas Mundial Team
10. adidas ACE Tango 17+ Purecontrol
Turf soccer shoes have better comfort and support than the regular soccer shoes due to the smaller protrusions on the sole of the shoes. They are also more flexible and absorb shock better than the regular soccer shoes. Although, wearing turf shoes may not be allowed on official tournaments, you can use them during practice especially when the field is not in its best form. Turf shoes are also helpful if you experience foot fatigue but couldn't miss a practice with your team.
Best Indoor Soccer Shoes for Beginners
Here's a list of the best indoor soccer shoes for beginners (in no particular order):
1. JOMA Top Flex
2. JOMA Super Regate
3. adidas Mundial Goal
4. adidas Samba Classic
5. adidas ACE 16.3 Primemesh IN
6. adidas MESSI 16.3 IN
7. Nike Mercurial X Proximo II IC
8. Nike Hypervenom X Proximo IC
9. Nike Magista X Proximo II IC
10. Nike Magista X Onda II IC
You can also use an indoor soccer shoe for leisure and street wear because it mimics a lightweight sneaker or resembles a tennis shoe. Although, you have to be aware that indoor soccer shoes have less cushioning than running shoes so you might need to add special shoe inserts to provide more comfort and support if you use them for running.

Disclosure: Nike.com, Soccer.com, Amazon.com, Ebay.com, and Zappos.com belong to the largest online stores that offer great shopping deals and we are promoting their best soccer shoes for beginners (and using our affiliate link). These links will take you directly to the product page. As an associate/affiliate, we earn from qualifying purchases. Want to know how we're funded?