Our top pick in the best soccer cleats for high arches is adidas X 19.1.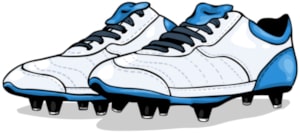 If you have high arches (also known as pes cavus), your foot will have instability, which can cause ankle sprains. This happens when your foot is fully planted on the ground and your ankle has no choice but to move to the side to get your balance.
The high-arched foot will add more pressure in the ball of the foot even when standing. Up to this day, the actual cause of this disorder in the foot is still unclear. As a sign, plenty of the people who have high arches got it from birth.
But if you foot is flexible and you don't have an abnormally high arch, there's no need to worry about it. Just make sure you don't have any existing foot injuries and you'll perform well on the pitch. In fact, we have seen plenty of soccer players with high arches who can play a full 90 minutes with no issues.
But if you experience foot pain caused by high arches, you may need to wear orthotics and minimize your playing time on the soccer field to avoid impact-related problems.
RELATED: Best Running Shoes for Supination
Table of Contents
What are the Best Soccer Cleats for High Arches?
The best soccer cleats for high arches are flexible cleats with excellent cushioning in the heel and forefoot. The shoe must be roomy in the toe box so your toes can splay and generate power when pushing off to complete your step. It must have a flexible upper because the high-arch foot will push upward and cause a tight instep. A soccer cleat with an excellent ankle support will also be helpful in preventing ankle sprains.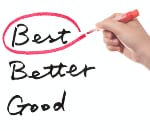 How We Choose a Soccer Cleat
We spend many hours testing new soccer cleats and reading new technologies, expert advice, and consumer testimonials on various foot types. And we choose the best soccer cleats for a specific foot type.
Disclosure: We provide links to shoes mentioned in our reviews and use affiliate links to earn commission income from qualifying purchases at no cost to you. This site is an associate of Amazon, Nike, and Soccer.
Best Soccer Cleats for High Arches
1. adidas X 19.1 – Mohamed Salah, Liverpool FC
2. adidas Nemeziz 19.1 – Lionel Messi, FC Barcelona
3. adidas Predator 20.1 – Manuel Neuer, FC Bayern Munich
4. adidas Copa 20.1 – Sergio Ramos, Real Madrid CF
5. PUMA FUTURE 5.1 – Luis Suarez, FC Barcelona
6. PUMA ONE 20.1 – David Silva, Manchester City FC
7. Nike Mercurial Superfly 7 – Cristiano Ronaldo, Juventus FC
8. Nike Phantom Venom – Alex Oxlade-Chamberlain, Liverpool FC
9. Nike Phantom Vision 2 – Alexandre Lacazette, Arsenal FC
10. Nike Phantom GT – Raheem Sterling, Manchester City
Even though, your foot's biomechanics may change as you grow older, sticking to your most comfortable brand is oftentimes a great choice.
If you are looking for better comfort and support, choose turf soccer shoes during practice. These shoes are more flexible than the regular soccer cleats. Turf shoes enable you to move freely and easily due to the smaller protrusions (which is usually made of rubber) with very little spacing. Turf soccer shoes also absorb shock better than the regular soccer cleats. Although you may only be allowed to use turf shoes during practice and not during an official game.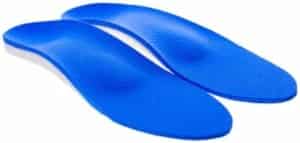 Best Insoles for Soccer Cleats – High Arches and Supination
Here's a list of the best insoles for soccer cleats:
1. Spenco RX Orthotic Arch Support
2. Spenco RX Full Arch Cushion
3. Spenco Total Support Gel
4. Spenco PolySorb Cross Trainer
5. Spenco PolySorb Walker/Runner
6. Superfeet Premium Berry
7. Superfeet Carbon Insole
8. Superfeet Premium Green
9. Superfeet Premium Orange
10. Sof Sole Athlete Performance Insole
The best Spenco shoe inserts have advanced arch support and deep heel cup which absorb shock and control pronation, as well as, extra cushioning under the ball of the foot which provides smoother transition.
The best Superfeet shoe inserts have maximum support, stability and shock absorption, as well as, extra deep cup which cradles your heel and provides comfortable support by aligning the bones of your foot to prevent heel pain and plantar fasciitis.
If you over supinate and you experience foot pain during a match or practice, you'll need special shoe inserts to provide the right responsive support. Although orthotics could alter your feel of the ball and your touch of the special materials that make a clean ball contact, it will align your foot so you'll have less tendency of getting overuse type injury.
You may also like: